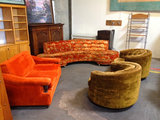 The process of redecorating your home can be exciting, but it also means figuring out what to do with your old stuff. Where do you sell, donate or recycle your used sofa, saggy mattress or old fold-out metal bed frame? Before you put those items out on the street hoping that someone might adopt them,...
In addition to creating inspiring outdoor spaces and dreamworthy gardens, landscape designers and architects also make our yards more sustainable and earth-friendly. We spoke with several landscape designers on Houzz who described how installing rain gardens, converting lawns to native meadows, planting...
In celebration of our planet, let's take a look at seven forward-thinking houses that leave a light carbon footprint. Several of the featured pros undertook these projects for themselves, believing that trying out passive-house and other environmentally friendly principles would help them serve clients...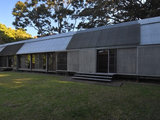 "Study nature, love nature, stay close to nature. It will never fail you." — Frank Lloyd WrightHomeowners and designers continue to be inspired to design houses that are more "earth-friendly." Our approach often focuses on energy efficiency, as we use enhanced insulating materials and...
Whether you are moving into an existing kitchen, remodeling the one you have or building a new one, understanding a few key building measurements and organizational guidelines can help your culinary life run more smoothly. Kitchens provide storage for your food and cookware, give you room for...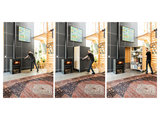 When residential designer Matthew Daby showed his client the plan he'd come up with for the home she wanted to build on a small lot in Portland, Oregon, he says he "knew within a minute that I'd missed it." Now he says that miss was an integral part of the design process, helping both client and designer...
Feeling tired and overcommitted? It's possible that a few new habits and changes around your house can help you fix that. Here are eight ideas to try.