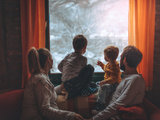 It may not look like it where you live, but spring is here! This weekend is a good time to check some cleaning tasks off your list, honor women's history (March is Women's History Month) and, if you're not facing another winter storm, maybe even cook dinner on the grill. Find eight ideas for the first...
When a congregation in the small town of Camlachie, Ontario, outgrew its quaint 1877-built chapel and moved to a larger church in town, many neighbors worried the storied building would be torn down and replaced with a not-so-humble structure. <br forbidden_style="box-sizing: border-box;...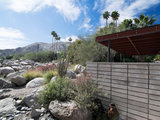 The Raymond Loewy house in Palm Springs, California, designed by Albert Frey for the celebrated industrial designer in 1946, isn't what you might expect of a home created for a celebrity client. Instead of a large, lavish house, Frey's design is pint-size, built with low-cost materials and beautifully...
When visiting your local nursery, you've undoubtedly come across terms such as "annual," "perennial" and "succulent" used to describe certain kinds of plants. Have you ever wondered what those words mean and what they tell us about the plants? Toss in other words like "deciduous" and "evergreen," and...
This article is from our Most Popular stories file.Have you been dreaming of hiring an interior designer? Wondering if hiring a designer is right for you, or just want to know more about what the process is really like? We asked...