Summer is a season of hot weather, pool parties and, unfortunately, mosquitoes and their bites. Since the number of people getting diseases from mosquitoes, ticks and flea bites has more than tripled in the U.S. in recent years, according to the Centers for Disease Control and Prevention,...
A comfy place to sit outdoors can be all we need to feel more relaxed and more connected to nature. It doesn't have to be a big spot. In fact, the smaller and more intimate the space, the more often we might be drawn to it. Throw in some string lights, outdoor cushions and leafy plants, and you've...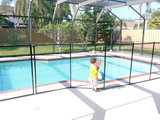 Here's a sobering statistic: Nearly 400 children under the age of 15 drown in pools and spas every year — about one every day. Of those, 300 are under the age of 5. And 87 percent of those fatalities occur at residential pools and spas. This is according to Ellyn Pollack, campaign...
Memorial Day is coming up on Monday, May 28, in the U.S., which means it's time to salute those who died while serving in the armed forces by displaying the flag, visiting a memorial or attending a local parade. It's also part of a long weekend — and the unofficial start to the summer...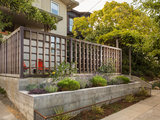 When you live on a busy street, carving out privacy and reducing noise can be top priorities. But you can set up your front yard to feel like a quiet, private oasis — worlds away from nearby traffic — and still have a garden that shows neighbors more than unwelcoming walls. These seven front...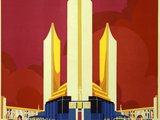 May 27 marks 85 years since the opening day of the 1933 Chicago World's Fair. The event drew millions to its international exhibitions promoting science and industry and its dozen imaginative houses meant to showcase the future of residential design. Five of those far-out homes,...